October 24, 2023
A Gastronomic Guide to Must-Try Restaurants in Poblacion, Makati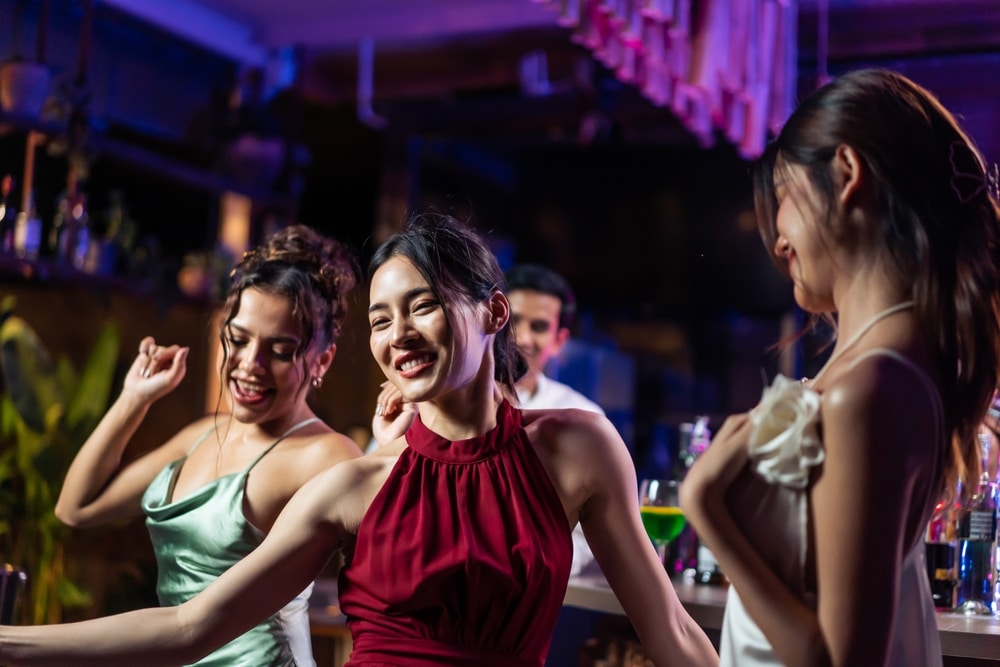 If you're searching for a new place to hang out in the metro, look no further than Poblacion at the heart of Makati. Besides being a trendy place to drink, mingle, and experience Metro Manila's nightlife among party people and clubgoers, Poblacion is also home to cozy, chill spots for catching up with family and friends.
Let's explore some of the best Poblacion restaurants to be your new dining joint on your next food trip.
7 Can't-Miss Restaurants in Poblacion
Wondering where to eat in Poblacion? We've compiled a list of its most sought-after food places and their must-try menu items.
1. El Chupacabra
Address:

5782 Felipe Street

Hours:

11 AM to 11 PM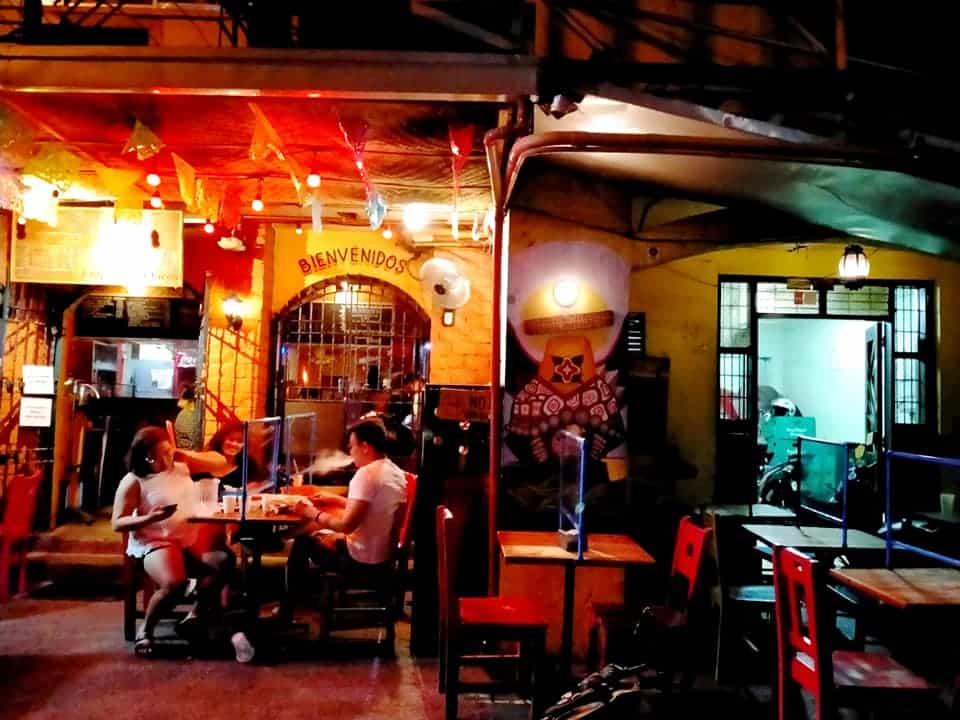 Spice up your tastebuds with Tex-Mex cuisine at El Chupacabra. This tiny restaurant is not your average taco joint. Here, you'll find a wide variety of authentic Mexican tacos⎯whether you're looking for carnitas, lengua, or plant-based alternatives.
Ready for more? El Chupacabra also offers nachos, salads, quesadillas, enchiladas, and burgers to satisfy your cravings. Plus, it has an extensive drink menu, including beers, wines, and cocktails, to wash your food down. Whatever Tex-Mex craving you have, this street-side resto is your go-to spot.
2. Hummus Elijah
Address:

5059 P. Burgos Street

Hours:

24/7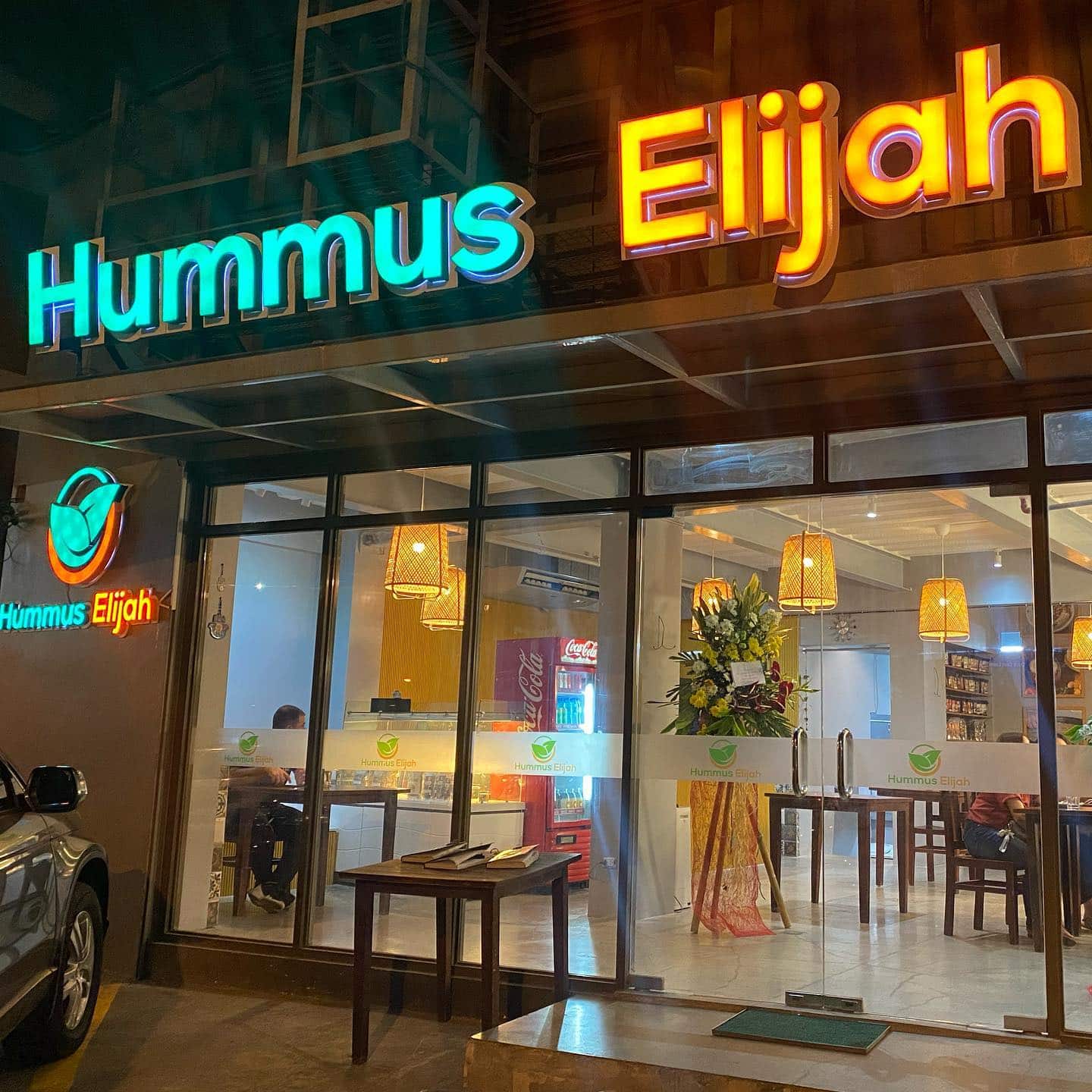 Get your Middle Eastern fix at Hummus Elijah, a cozy indoor nook along P. Burgos Street. As the name suggests, it offers authentic hummus dishes with warm pita bread. Of course, it isn't a Middle Eastern restaurant without shawarma and falafel, among other staple dishes.
Hummus Elijah also offers Middle Eastern desserts like malabi, baklava, and sweet Turkish knafe. If you're on a keto diet, some dishes have low-carb alternatives to satisfy your taste buds sans the guilt.
3. Lampara
Address:

5883 Enriquez Street

Hours:

5 PM to 12 AM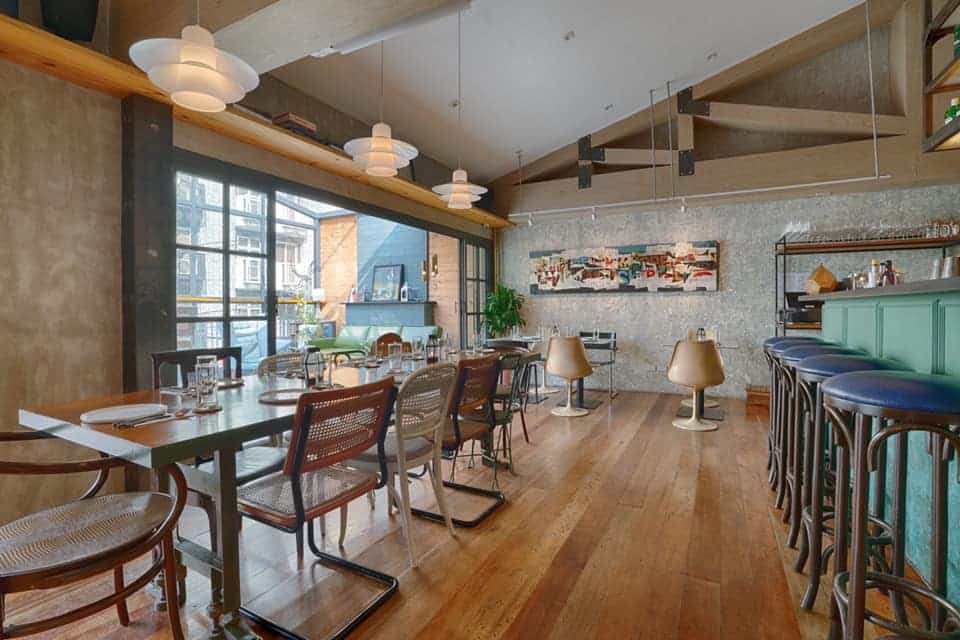 Book a reservation today at one of Poblacion's most in-demand modern Filipino kitchens. A Neo-Filipino bistro, Lampara offers a modern twist to authentic dishes from around the Philippines.
Start with mouth-watering appetizers, such as "dinuckdakan" and ensalada, to prepare your appetite for the main course—laing, tanigue, and other classic Pinoy entrees. The crowd-favorite rice cups are a must-try as well. Then, finish off with tres leches or yema't tsokolate for dessert.
Since Lampara is only open in the evenings, there's no better time to order from its drink menu. It offers unique Filipino cocktails, wines, and classic mixes for a fun and unforgettable night.
4. Alamat
Address:

2/F, 5666 Don Pedro Street

Hours:

6 PM to 2 AM, closed Mondays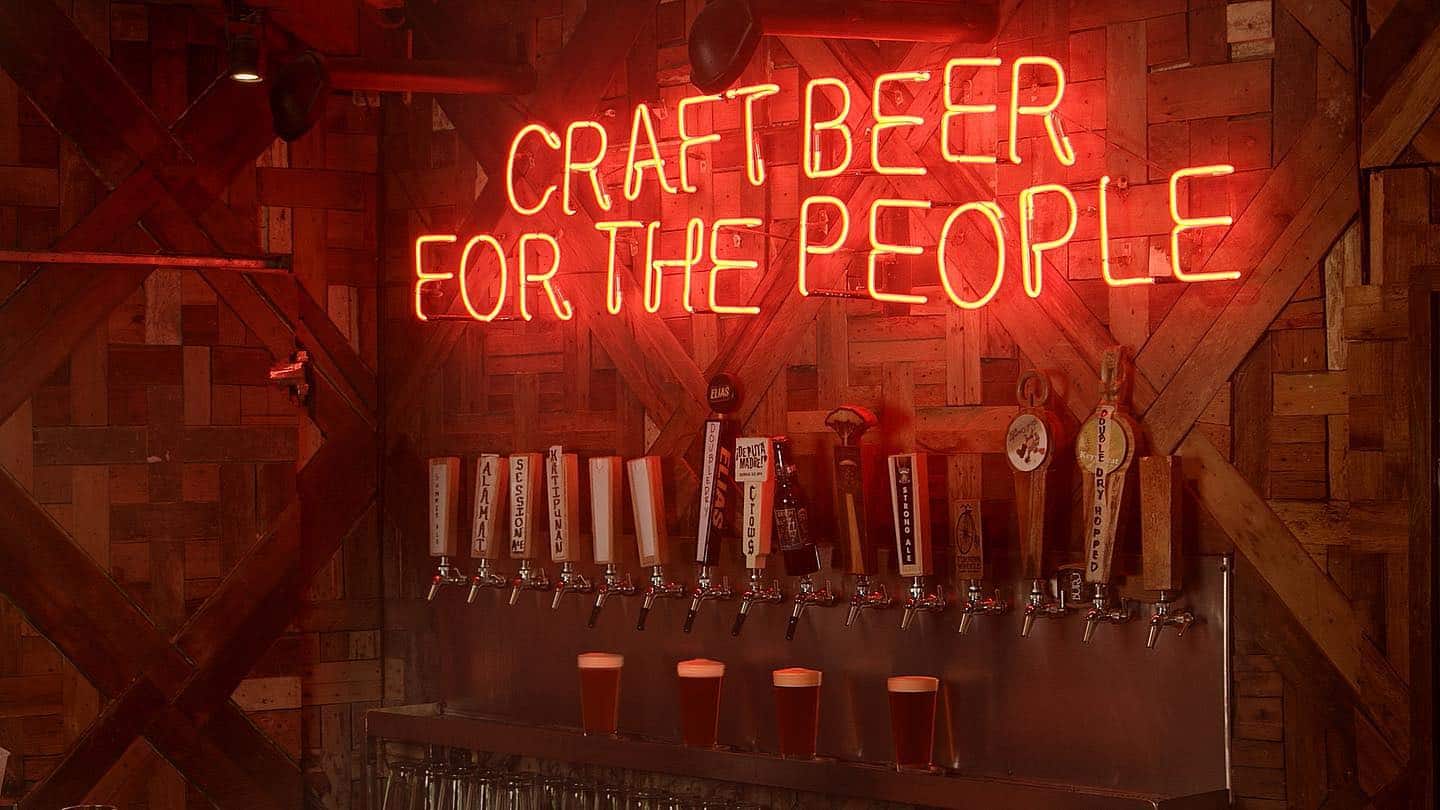 Alamat is a unique place in Makati City to satisfy your craving for Filipino cuisine. It has everything you'd expect from a Pinoy restaurant: pork belly, grilled chicken, chicharon, and, of course, sisig. It also features a variety of rice to match your meals, such as its "recovery" rice, a mashup of pancit and fried rice.
Of course, Alamat also features a wide range of classic and Filipino spirits and liquor to match its pulutan offerings. Consider ordering from the restaurant's innovative yet affordable craft beer selection if you're feeling adventurous.
5. Japonesa
Address:

8464 Don Pedro corner Jacobo Street
Hours:

Mon to Thu, 5 PM to 12 AM | Fri, 5 PM to 2 AM | Sat, 11 AM to 2 AM | Sun, 11 AM to 12 AM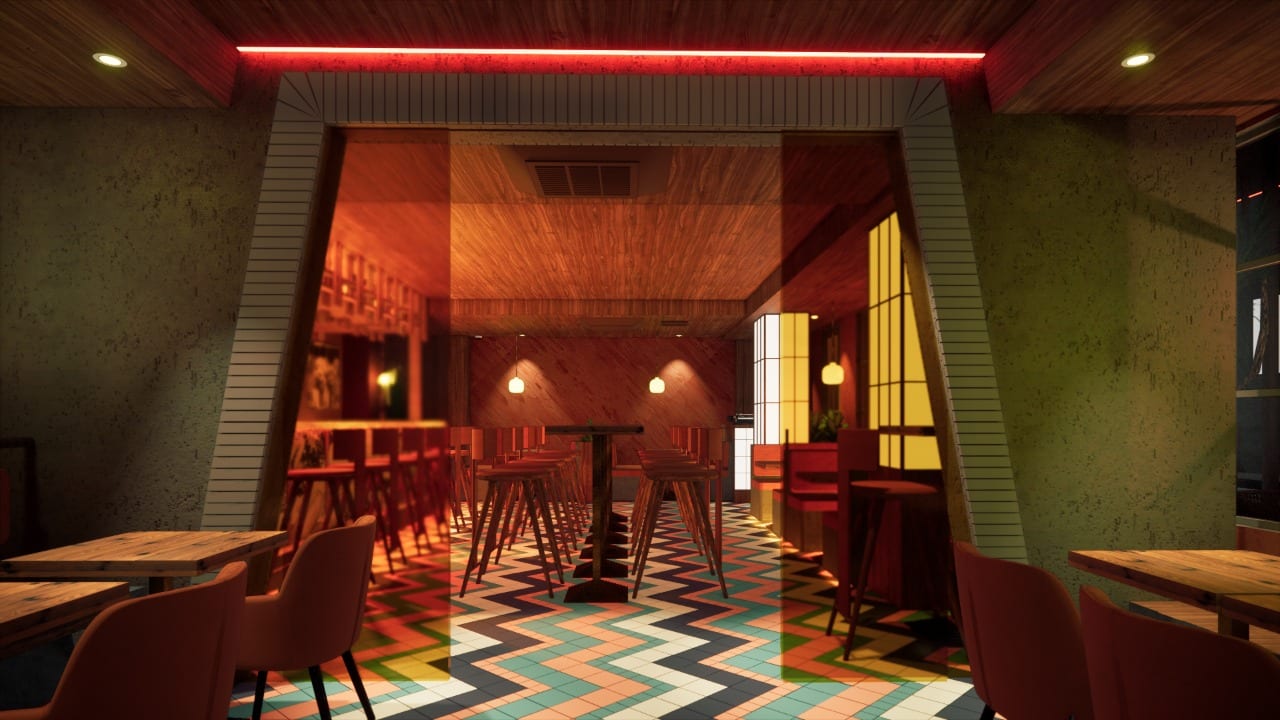 Craving Japanese and Latin cuisine? If so, consider visiting Japonesa, an upscale Japanese-Peruvian fusion restaurant in Poblacion. Its food combinations are surprisingly effective—take the lengua katsu, for example, which combines beef tongue with the Japanese katsu cooking style.
End the fun night with drinks! Japonesa has free-flowing cocktails to match your meals and make your hangouts more memorable from 5 PM to 7 PM every Monday through Thursday.
6. Crying Tiger Street Kitchen
Address:

4986 P. Guanzon Street

Hours:

Mon to Thu, 11 AM to 9 PM | Fri to Sun, 11 AM to 1 AM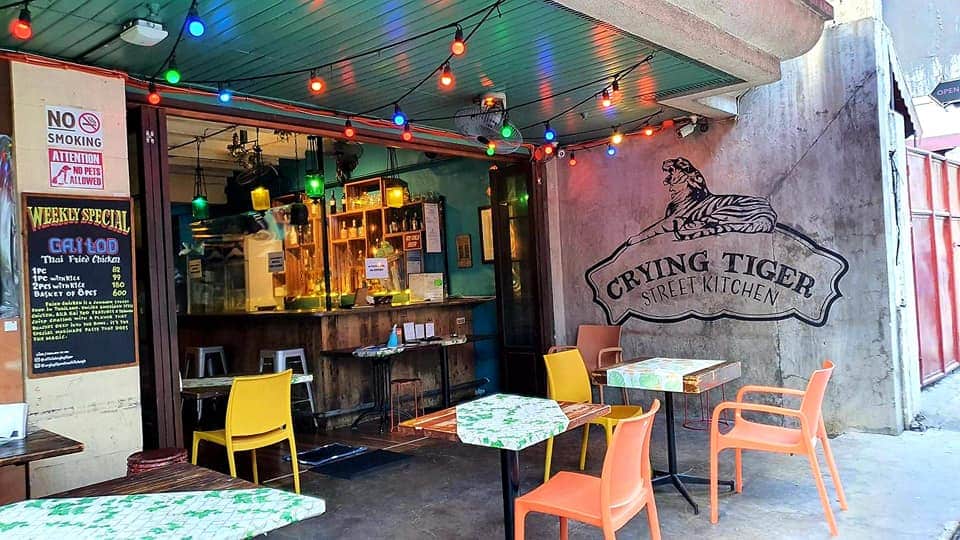 Enjoy Thai cuisine in Makati City by visiting Crying Tiger Street Kitchen. This homey restaurant features outdoor seating by the road, giving a Southeast Asian urban dining vibe.
Pick your favorites from affordable, authentic Thai dishes, including dumplings, pad thai, dim sum, and chicken satay. Then, pair your food with the restaurant's various selections of fruit shakes, iced teas, and beers. Don't forget to check out Uncle Jok's Thai Steam Table—Crying Tiger's in-house dim sum shop.
7. Filling Station Bar and Café 
Address:

5012 P. Burgos Street

Hours:

24/7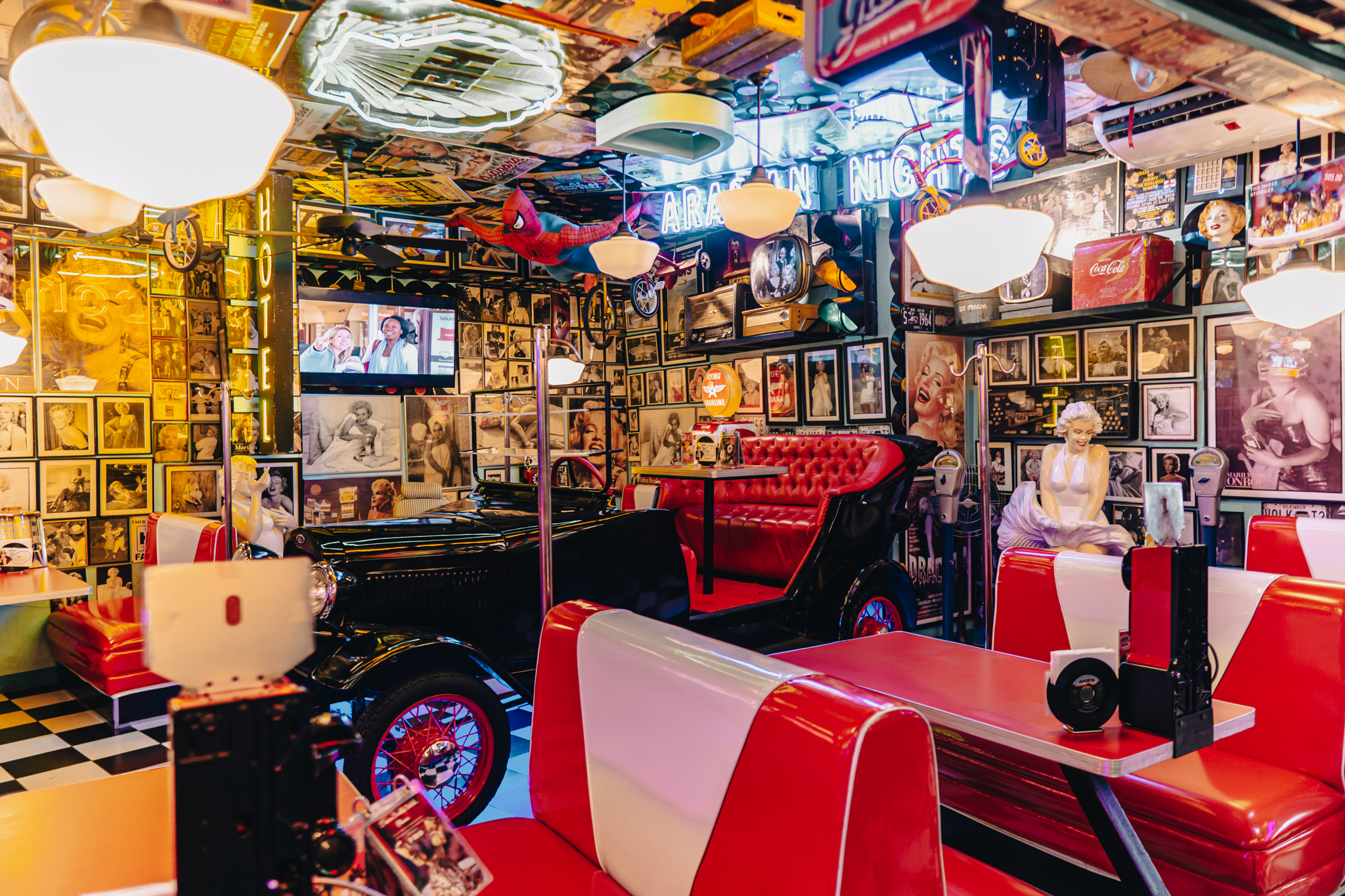 Check out this kitschy American-themed diner when you find yourself in Poblacion. The whole atmosphere is alluring—mid-century memorabilia and neon lighting envelop the entire space while wait staff dressed in 1950s diner outfits take your orders.
The food is just as American. Filling Station has numerous types of burgers, milkshakes, and coffees to choose from. It also has an all-day breakfast menu, where you can order from a wide selection of waffles, pancakes, and toast. Of course, the restaurant also offers Filipino classics to please the local palate. 
Find Your New Poblacion Food Joint
Given its variety of restaurants, it's no surprise that Poblacion is a go-to destination for foodies. Whatever your craving, be it Tex-Mex, Thai, American, or Filipino, this side of Makati has something that'll tickle your tastebuds.
Want to stay near Poblacion and everything it offers? Best to invest in RFO condo units from Federal Land, a leading property developer in Metro Manila and other prime locations in the Philippines. For instance, their Paseo de Roces development is at the heart of the Makati Central Business District. 
Likewise, you can own a piece of Japan in The Seasons Residences, their Japanese-inspired pre-selling condo in Taguig, only 15 minutes from Poblacion.
Contact them to learn more!