December 23, 2022
7 Types of Houses in the Philippines: A Guide for Homebuyers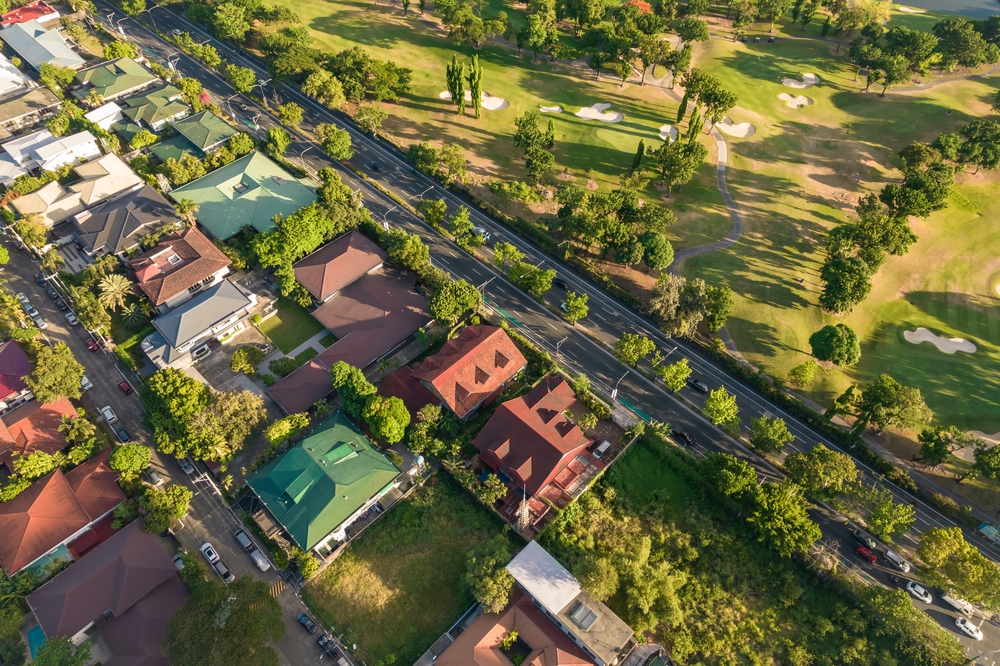 Are you on your way to getting your very first home? Having a place of your own is one of the most fulfilling experiences. As the saying goes, "There is no satisfaction, no greater gratification, than that you receive when you close on the purchase of your own home." Suffice it to say, the costs and responsibilities of owning a home are all well worth it.
You only need to know the different types of houses in the Philippines and their benefits and compromises before committing to a property. This way, you can find and purchase the right home that can accommodate your needs.
7 Common Types of Housing in the Philippines
Whether you're looking for a compact property for solo living or a bigger space for a growing family, the real estate industry has something for you. Refer to this list of the different types of houses in the Philippines.
1. Bungalow
A bungalow is one of the most ubiquitous types of housing in the country. It's a simple one-story house with an open floor plan, an extensive front porch, and sloped roofs. You can typically find bungalows in exclusive subdivisions, and they're a top choice for families, especially those with immobile elderlies, disabled members, or young children.
The stair-free design makes it easy for homeowners to clean and maintain the place, rearrange furniture, and create improvements. This real estate property lets you enjoy the greenery and fresh air daily at home, which is perfect when you're residing with kids and seniors.
2. Single-attached
A single-attached house shares a wall with a neighbor, while the opposite side, front, and backyard are open. This type of setup is a perfect compromise for smaller lots, as it allows families to balance costs while still having access to an open area for ventilation, parking, and other activities. Because of this, newlyweds and millennials may find single-attached homes ideal.
On the contrary, this type of house may not be best for you if you prefer more space and privacy. Then again, having neighbors means you can watch over each other's home while the other is away, keeping it safe.
3. Single-detached
Single-detached houses are stand alone units, thus providing you with more privacy and space. You do not have to share a wall with a neighbor, and the area around the entire house is free, making it perfect for more activities. Homeowners can set up an extensive garden, and families with kids can enjoy the extra room for playtime in the yard.
Homeowners with pets may also find the additional space best for their needs. Moreover, these houses are secure and of decent size. Federal Land offers thoughtfully designed single-detached homes at Florida Sun Estates, providing excellent amenities that make it feel like you're living in a resort.
4. Duplex
A duplex consists of two separate units joined in one lot. Although lot ownership is shared, each unit has its entrances. The unit type also varies depending on the property, with one-story and two-story options available. This type of house is highly suitable for first-time homeowners on a limited budget.  
Duplexes are outstanding property investments, too. They're generally affordable and safe, making them an excellent choice for first-time buyers and expert real estate investors.
5. Townhouse
A townhouse, sometimes called a row house, is another budget-friendly option for homebuyers. Many Filipinos settle for townhouses because they come in reasonable sizes, ideal for couples and small families. In addition, they have an allocated carport and front yard.
One of the few cons of row houses is the lack of customization. They're meant to be uniform; hence, you can't design them according to your preference. Some townhouse communities provide residents playgrounds, fitness areas, multi-purpose courts, and event lawns.
6. Multi-family apartments
A multi-family apartment houses several private units within one property. This type of housing is usually the most affordable option for people, as unit sizes are smaller than other types of properties. Each unit's layout differs depending on the property, including studio units and 1BR and 2BR options.
This option provides the most bang for your buck, as you only have to pay the property tax for one lot. However, it may be challenging to maintain a bigger residential space like this. 
7. Condominium
Nowadays, a condominium or condo is a popular choice among homebuyers. Condos usually appeal to young professionals and new families since they are within central business districts and near major establishments like schools and hospitals. Condos come in various configurations, with some modern developments offering units as large as three- and four-bedroom, ideal even for growing families. Modern condos also have fantastic amenities like swimming pools, fitness gyms, playgrounds, function rooms, and more.
Moreover, their facilities and location support a convenient lifestyle and provide excellent value. At Federal Land, you can experience premium city living with the wellness amenities tailored to different lifestyles and lifestages, including Quantum Residences along Taft Avenue, Marco Polo Residences in Cebu City, and Grand Hyatt Manila Residences in BGC, Taguig. 
Choosing Your Home
Buying a new home is a huge decision, so it's important to know all your options to select the best property. With builders and professionals from real estate Philippine company Federal Land, Inc., your choice is easier, and the homebuying journey becomes much more exciting.
Federal Land offers well-built and thoughtfully designed homes strategically located in the country's prime spots. Choose from various ready-for-occupancy (RFO), pre-selling condo units, and house and lot properties.
Furthermore, Horizon Land, a subsidiary of Federal Land, offers affordable, quality developments designed to meet your needs. You'll find properties in vibrant and sustainable communities where you and your family can thrive. To know more about these exceptional homes, contact Federal Land today.