October 2, 2023
Real Estate Location 101: Everything You Need to Know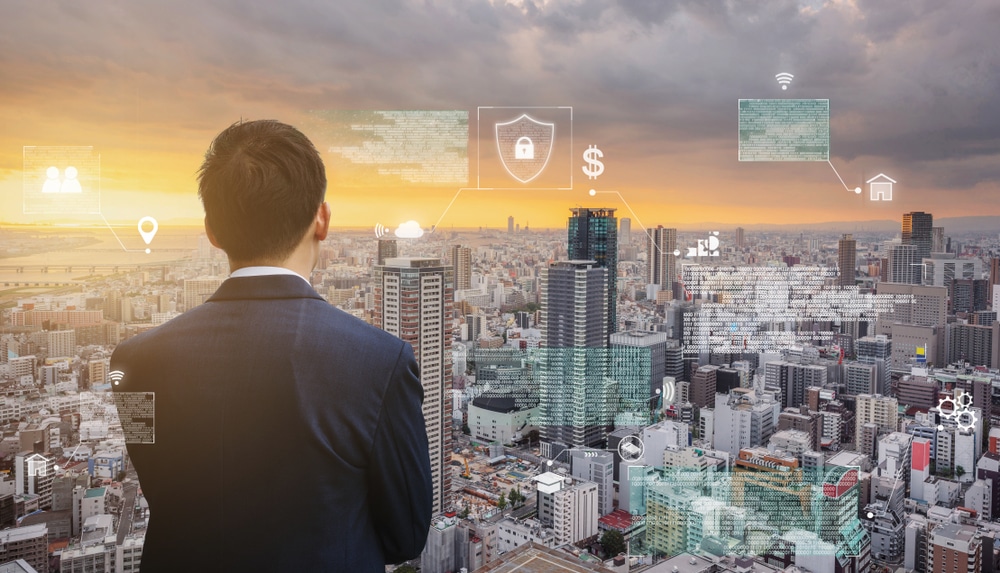 You've probably heard it before. When it comes to real estate, only three words matter: location, location, and location. Where you choose to buy a residential property can affect the quality of life you'll enjoy. On top of that, your property's location can determine whether your investment will reap maximum rewards. 
If you're searching for a viable real estate location strategy to anchor your journey as a would-be homeowner, you've come to the right place. Here, you'll learn everything about the subject, starting with the different types of real estate locations. 
Types of Real Estate Locations
Real estate locations present a spectrum of perceived market value. Here's a more thorough discussion of these types to help you decide which option suits you best.
Urban
Owning a property in the heart of a city means you'll be right in the middle of all points of interest integral to a modern lifestyle, not to mention the range of housing options available. 
Duplexes and townhouses form the majority of the housing stock in the city. However, it's difficult to argue against the benefits of condo living, including top-notch location, safety, amenities, and, in general, value for money.
Take, for instance, Quantum Residences. The building is near major establishments, from hospitals to malls. It's also accessible via public transport, like the LRT, and major thoroughfares like Taft and Buendia. Everything you need is within reach. Meanwhile, developments in the Bay Area like Mi Casa are nearby malls and offices and are accessible via major thoroughfares like EDSA Avenue and Roxas Boulevard.
Suburban
Suburban locations balance the hustle and bustle of the city and the space of countryside homes.
In recent years, suburban enclaves have evolved into mixed-use neighborhoods, which are excellent for families. These locations combine residential and commercial zones so that homeowners like yourself can live away from the city while still having essential facilities within reach.
If you want to transition from an urban to a suburban dwelling, you can take baby steps via a property in Siena Towers. You'll be close to a major city while enjoying the perks of a quiet suburban lifestyle. 
Rural
Lastly, there's rural property. It's normally more affordable than suburban and urban residences. Also, the lot sizes tend to be a lot bigger than their urban and suburban counterparts. You will also be closer to nature and other exciting locations.
However, you may not have access to many essential amenities without traveling out of your way.
5 Characteristics of a Great Real Estate Location 
Whether you're buying a property as your home or as an investment, common characteristics factor into the conversation. Here's what you need to look into. 
1. Accessibility
Whether by automobile, cycling, walking, or public transportation, you must be able to go to and from your home comfortably. As such, accessibility has to be among your priorities. Choose a location that promises an easy commute, whether you drive or use public transport. For the latter, here's a guide on how to get around Metro Manila. 
2. Proximity to establishments
You've hit the jackpot if the real estate location you end up with is near major thoroughfares and public transport systems. But consider yourself even more blessed if vital establishments are close to your home. Think malls and hospitals, schools, and places of worship. For your reference, here are neighborhood essentials that should be near your home.
3. Safety and security
Ensuring that one's home-to-be is safe and secure is an important part of the home buying process. In that regard, you can't go wrong with condo living, which boasts facilities for safety and security, like round-the-clock CCTV coverage, posted security personnel, and fire suppression equipment on standby.
4. Desirability of neighborhood
When looking out your window, you want to feel good about what you see. The same goes for when you take a walk or go out for a run around the neighborhood. 
This is where master-planned communities come in. Federal Land Communities (FLC) is a collection of master-planned, multi-use developments that are anchored on versatility and purposeful design, Locations like the Met Park in Bay Area and the Grand Central Park in BGC promise a seamless live-work-play experience via a careful combination of residential and commercial spaces. 
Meanwhile, locations south of Metro Manila are also being developed into world-class mixed-use properties. Apart from the Florida Sun Estates in General Trias, Cavite will soon see the rise of communities in Imus.  Riverpark, Federal Land's largest undertaking yet, will blend the fast-paced life of the city with the relaxed attitude of suburbia while still having access to amenities,nearby establishments, and nature landscapes. Communities in Sta. Rosa and Binan, Laguna, will also spring up under the new joint venture company between Federal Land and Japanese real estate giant Nomura Real Estate Development Co. Ltd.,  Federal Land NRE Global Inc. (FNG)..
Up north, Mandaluyong will also see a Federal Land Community of its own, akin to the Tropicana Garden City community in Marikina. 
5. Future developments
Suppose future developments like infrastructure and other establishments are near your target real estate location. In that case, you can rest assured your investment will be promising. For example, the residents of Paseo de Roces in Makati CBD will see an increase in their property values as well as their level of accessibility once the Makati Subway System is completed, as this property sits behind the Mile Long Building, the future terminus of the system. Meanwhile, the residents of The Seasons Residences in BGC have already seen these developments in fruition, as the Kalayaan Bridge (opened in 2021)  is now servicing residents going to and from Pasig or Mandaluyong.
Conversely, consider it an investment red flag if there are no economic prospects for the location, such as businesses planning to make their presence in the area.
Why Choosing a Great Real Estate Location is Important 
Whether you're purchasing a residential property to live in or diversify your financial portfolio, location proves crucial. It will determine the following.
High chance of value appreciation
If, for instance, the neighborhood you're aiming for has recent developments like new railways, thoroughfares, or public services like high-quality hospitals, you can expect the property's value to skyrocket. On top of future developments, here are other factors that affect a property's value appreciation.
Increases resale potential
Purchasing a property in a strategic location means an easier time finding buyers should the time come for you to sell it. Moreover, an excellent location means you can significantly mark up the price of a property once you decide to resell. 
Determines educational and career opportunities
The length of the daily commute from school should be one of the deciding factors for students in your family. Meanwhile, being near the central business district opens up high-quality career opportunities. 
Simply put, a family member who lives in your condo unit near their university enjoys plenty of perks, like convenience and safety. The same goes when you live near your place of employment.
Affects livability
Generally, your quality of life will depend on where you live. Choose a location that is safe and affords the best living conditions for your family. It should also have access to basic living essentials, like groceries, leisure, and social spaces.
Gives access to live the lifestyle you want
Choosing a real estate location that caters to your unique lifestyle means you no longer need to venture far to live the life you want. For example, you can work remotely in a rural residence a few steps away from the beach. Conversely, living in a resort-inspired community like Mi Casa in the Bay Area will let you experience resort-style living everyday, while having retail and leisure establishments like the Blue Bay Walk and the MET Live nearby.
How to Conduct Real Estate Location Research
As for real estate location research, the same rules apply to both investors and residents. Here are those rules. 
Define your homebuying criteria
It's crucial to work within a clear set of parameters when house hunting. Know and stick to your budget, for starters. Be certain about your long-term goals in relation to the real estate purchase you're about to make. Getting these ironed out will point you to the location most suited to your priorities.
Utilize online resources
Get your hands on as many online resources as you can. Consult online real estate websites and listings to get a feel of the pricing trends for a chosen location. That way, you can explore all the options available to you. 
Then, make it a habit to study real estate market trends. Those will guide you, especially in timing your purchase to get the best deal for the lowest price. 
Conduct an ocular inspection
Do not get too excited by a good deal you find online. Narrow down your choices and conduct an ocular inspection. Remember that online real estate listings are marketing efforts that sell a product. These listings will normally highlight a property's advantages and downplay its shortcomings. 
You should visit the location to see the property yourself to know that you're getting exactly what you expect.
Talk to locals and real estate professionals
Be transparent with the real estate agent you hire. Ask them the right questions and demand honest answers. But do not stop with your agent alone. Go out of your way to interview the locals of the real estate location that you think is worthy of your attention. They can give you an insider's account of whether a property is worth your time and money.
Assess infrastructure and transportation
Look into existing infrastructure and transportation systems. Research whatever developments the location you're considering will see in the future. Remember that those will affect your quality of life as a resident.
Check safety and crime rates
Searching online resources for news about crime rates or if the property sits directly over a fault line. Also, inquire from your neighbors if the area has recently experienced flooding.
Evaluate the cost of living in the area
Keep in mind that your financial obligation does not end on property purchase or mortgage payment. You want to be able to afford to live in the location you choose. For example, if you're the head of a household with students, determine whether the schools nearby are affordable enough. 
Live in An Address You Can Be Proud Of 
Location determines whether your real estate purchase will be an excellent investment. Above all, the location also determines your quality of life, lifestyle, and the prestige that comes with it. In that regard, work with a real estate developer that delivers well-built projects in prime locations. 
Explore the thoughtfully designed RFO and pre-selling condominiums from Federal Land. Their developments are strategically located in prime locations with high investment potential, ensuring an enjoyable and complete condo lifestyle. Choose from any of Federal Land's projects, and experience convenience like no other. See their list of residences or contact them for more information.